The JACK LABRADOR Date Night Playbook: Swipe Left on Boredom, Swipe Right on JACK
Is your search for "date night ideas near me" coming up short? Tired of looking for "fun couple activities near me?" Toss that search bar aside, folks. The only thing you'll need for a night of heat is JACK LABRADOR: the new variation of Rock Paper Scissors that adds two new symbols and a 3-point play. It's the ultimate date night decider and compatibility test you didn't know you needed. Don't know the rules yet? Can you even handle the rules? Let's find out. You might be better suited for things that don't require mental agility or a sense of humor.
The Rules:
Here's your initial date night litmus test: learning how to play JACK LABRADOR. Let's take a look at the two new symbols..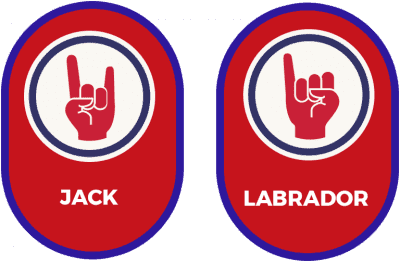 JACK beats Rock, Paper, Scissors
Rock Paper Scissors beat LABRADOR
LABRADOR beats JACK, and if you're playing up to 10, it beats JACK for three points.
Here's your cheat sheet shortcut.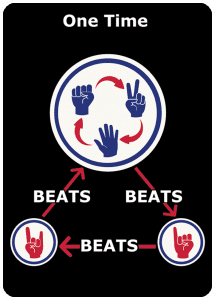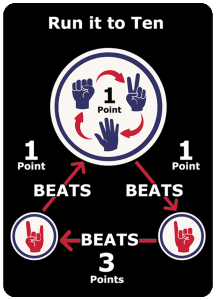 NOW LETS DO JACK LAB DATE NIGHT!
Level 1: Dinner Dilemma
So you've got the rules down, and now you've got your date. Let JACK LABRADOR choose the restaurant. Loser gets appetizers, winner picks the main course. If you want to play it safe, throw a classic rock, paper, or scissors. But if you're aiming to impress and take control of the dinner destination, throw a LABRADOR. Remember: choosing Italian over sushi just became a competitive sport.
Level 2: Movie Madness
Still interested in each other? Time to pick a movie. But why argue over genres when you can let JACK LABRADOR decide? Loser buys tickets, winner picks the flick. I mean Netflix and chill is a thing if you'd prefer to stay in. Just remember if you lose, you're watching that artsy foreign film.
Level 3: Nightcap or Nah?
Alright, if you've made it this far, there's chemistry. Time for the ultimate test. How will your night end? If your date mastered the intricacies of JACK LABRADOR, you've found yourself a keeper. If not, it might be time to call it quits and swipe right back into the dating pool. Use JACK LABRADOR as your final judge. I mean, you could easily let the other win… or you could pull out some JACK Lab combo and control the situation.
If you threw a LABRADOR, you're daring; if you threw a JACK, you're a classic. Play wisely.
Once you go JACK, you never go back. So go ahead, issue the JACK Lab Challenge and see who's really worthy of your time—or your bed. #RPSIsDead.